100% guarantee that your tickets are authentic, the seats you ordered & arrive in time!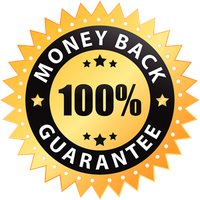 Bills Vs Dolphins Tickets
Affordable Bills Vs Dolphins tickets are on sale now! Bills Vs Dolphins tickets are all authentic and 100% guaranteed.
BILLS VS DOLPHINS TICKETS
The Buffalo Bills and the Miami Dolphins are two of the oldest and most popular teams currently playing in the NFL. They have cultivated a large fanbase throughout the United States by playing high-quality and high-energy football for years in the league and playing an important part in popularizing it globally. They are beloved in their home states, where they have millions of supporters, and thousands of these fans are now clamoring to get cheap Bills VS Dolphins tickets.
The Buffalo Bills and the Miami Dolphins both play in the East division of the American Football Conference. The two teams are known for their energetic and bombastic style of playing football, and over their last several meetings, they've managed to sell hundreds of thousands of Bills VS Dolphins tickets. Bills VS Dolphins tickets are selling at a fast rate because both teams playing in this game are incredibly strong, and it's difficult to predict which one will come out on top, which has just added to the hype. If you're looking to get some Bills VS Dolphins tickets, you should do it sooner rather than later because they're selling out fast.
The reason for the demand behind Bills VS Dolphins tickets is that fans are eager to see the best players from each team participate in one of the most important games in the campaign for either side. These star players include Christian Benford of the Bills and Xavien Howard of the Dolphins, two of the best cornerbacks playing in the league.
BILLS VS DOLPHINS TICKET PRICES AND GAME INFORMATION
HOW MUCH ARE BUFFALO BILLS VS MIAMI DOLPHINS GAME TICKETS?
The cost of Bills VS Dolphins game tickets is $30, but this price can be as low as $10. The price depends on a few factors that differ from game to game.
HOW TO BUY CHEAP BILLS VS DOLPHINS TICKETS?
Fans are eagerly anticipating this game between the Bills and the Dolphins. As two of the strongest teams in the league, fans are excited to see how each team will perform and, as a result, tickets have been selling at a rapid rate. Luckily, you can still purchase cheap Bills VS Dolphins tickets from our website.
WHERE DO THE BILLS VS DOLPHINS PLAY?
The Buffalo Bills play in the famous Highmark Stadium in New York, one of the best modern sports facilities in the United States and one that regularly hosts hundreds of thousands of spectators every year. The Miami Dolphins play in Hard Rock Stadium, another excellent stadium that has seen lots of use over the years. Whether you want to support your team at Highmark Stadium or participate in the large and passionate crowds that Hard Rock Stadium is known for, our website is the best source for Bills VS Dolphins tickets.
WHEN DO THE BILLS VS DOLPHINS PLAY EACH OTHER THIS SEASON?
The Buffalo Bills and the Miami Dolphins play each other several times this season, and all the games are eagerly anticipated. For exact dates, check out our pages for Buffalo Bills and Miami Dolphins full fixture and ticket lists. If you're looking for other events in these cities, check out our lists for all the sporting events in Buffalo and Miami.

Premium Seating offers a 100% Money-Back Guarantee on every ticket we sell.
We guarantee that your tickets will be authentic, valid for entry, and will arrive on time for your event - or your money back.
We strive to offer the best selection of upper, lower, and floor seating for your upcoming event. Know your getting a great deal on your next order!