100% guarantee that your tickets are authentic, the seats you ordered & arrive in time!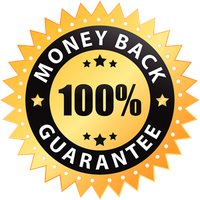 Bengals Vs Packers Tickets
Affordable Bengals Vs Packers tickets are on sale now! Bengals Vs Packers tickets are all authentic and 100% guaranteed.
BENGALS VS PACKERS TICKETS
Stadiums, Arenas, and other venues are filled with crowds and excitement for football games. Some are supporters of Bengals, while others support Packers. The excitement and environment at the venue change while the teams get motivated by their fans to perform their best, even in the most challenging football games. If you want to be part of such an enthusiastic and live crowd at the venue supporting either Bengals or Packers, you can get the amazing Bengals VS Packers tickets from us at amazing prices and enjoy the time at the venue.
Both Bengals and Packers are professional football teams. The Cincinnati Bengals are from Ohio, AFC North Division, while Green Bay Packers are from Wisconsin, NFC North Division. Both of these teams compete in National Football League (NFL) against each other, and you can witness their rivalry by getting the Bengals VS Packers tickets for their next team-up. The Bengals debuted in 1968, while the Packers debuted in 1919.
Get your hands on the Bengals VS Packers tickets if you are a fan of one of these teams. By getting these amazing Bengals VS Packers tickets, you will be able to see players from both teams. Brandon Wilson, Jonah Williams, Trayveon Williams, Logan Wilson, and others from Cincinnati Bengals. Romeo Doubs, Kingsley Enagbare, Kabion Ento, AJ Dillon, and others from Green Bay Packers.
Get your Bengals VS Packers tickets to witness the rivalry between the teams and the heated battle between the Bengals and the Packers.
BENGALS VS PACKERS TICKET PRICES AND GAME INFORMATION
HOW MUCH ARE CINCINNATI BENGALS VS GREEN BAY PACKERS GAME TICKETS?
The Bengals VS Packers game tickets are available at all sites where the teams play and are substantially less expensive when purchased through us. The secondary net worth of these tickets changes depending on various factors such as seating plan, game day, the popularity of the game, availability of seats, game time, etc. Tickets for the Bengals VS Packers game start at $51.00 and average about $121.00.
HOW TO BUY CHEAP BENGALS VS PACKERS TICKETS?
Finding cheap tickets is challenging because both the Cincinnati Bengals and the Green Bay Packers are tremendously popular teams. Even if you find low-cost tickets, there's a chance they've already sold out. So, if you're seeking cheap Bengals VS Packers tickets, you can order them from our website and watch your favorite players live. Don't miss the Bengals VS Green Bay Packers with this incredible deal.
WHERE DO THE BENGALS VS PACKERS PLAY?
The fixtures between the Bengals and the Packers are generally hosted at the most spectacular venues to enhance the live football game experience for the supporters. The Bengals and Packers both play in Paul Brown Stadium in Cincinnati, Ohio, and Lambeau Field in Green Bay, Wisconsin, respectively, as their home venues for the games.
WHEN DO THE BENGALS VS PACKERS PLAY AGAINST EACH OTHER THIS SEASON?
You may find information about the Bengals and Packers' future schedules, lineups, regular and post-season games, and other facts on our website. If you're a Bengals fan looking for listings and information, go to our Cincinnati Bengals website, and if you're a Packers fan looking for information, go to our Green Bay Packers page.

Premium Seating offers a 100% Money-Back Guarantee on every ticket we sell.
We guarantee that your tickets will be authentic, valid for entry, and will arrive on time for your event - or your money back.
We strive to offer the best selection of upper, lower, and floor seating for your upcoming event. Know your getting a great deal on your next order!