100% guarantee that your tickets are authentic, the seats you ordered & arrive in time!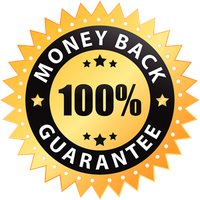 Bengals Vs Lions Tickets
Affordable Bengals Vs Lions tickets are on sale now! Bengals Vs Lions tickets are all authentic and 100% guaranteed.
BENGALS VS LIONS TICKETS
If you love football and get excited whenever the teams compete, this is your chance to get your tickets at amazing prices. If the Cincinnati Bengals or Detroit Lions are your teams, you can support them against the other by getting the Bengals VS Lions tickets and reserving your perfect spot at their next game. There is nothing more important than getting tickets as a football fan and that at a cheap cost that you can get from our website.
Based in Ohio are the Bengals that will soon meet Lions in an exciting football game. Get your Bengals VS Lions tickets to witness the teams in their game. The Bengals is a professional football club that plays in the NFL and is from the AFC North Division.
Based in Michigan, the Lions are a pro football team that enters challenges in the National Football League. This team is a member of the North Division in the National Football Conference and is getting ready to soon compete against the Bengals. Get your Bengals VS Lions tickets to witness their encounter.
You can watch Evan Brown, Austin Bryant, Jason Cabinda, DJ Chark, and other important players from the Detroit Lions in a football game against Joseph Ossai, Isaiah Prince, Kendric Pryor, DJ Reader, and other marquee players from the Cincinnati Bengals by getting the Bengals VS Lions tickets.
Get your Bengals VS Lions tickets from us at a low price and enjoy this football game with a superb lineup.
BENGALS VS LIONS TICKET PRICES AND GAME INFORMATION
HOW MUCH ARE CINCINNATI BENGALS VS DETROIT LIONS GAME TICKETS?
The Bengals VS Lions game ticket prices start at $22.00 and go up to $75.00. The price is the same at all of their games, although it may vary based on the location the team is playing in and other circumstances. The secondary market rates are determined by various factors, including the venue's amenities, ticket availability, seating layouts, seating levels, and the teams' popularity. So, get your Bengals VS Lions games tickets before they are sold out.
HOW TO BUY CHEAP BENGALS VS LIONS TICKETS?
Everybody wants to acquire cheap tickets to see the games in person, but they are difficult to come by, especially for the exciting rivalry between the Bengals and Lions. The good thing is that you can purchase cheap Bengals VS Lions tickets from our website and fully enjoy the event. So wake up, go to our website, get reservations, and save cash while having a great time at the game.
WHERE DO THE BENGALS VS LIONS PLAY?
The Bengals' home stadium is Paul Brown Stadium in Cincinnati, while the Lions' home stadium is Ford Field, Michigan, in the Detroit region. Both teams may be seen playing at their respective stadiums in an exciting game against each other with their highly competent players for the enjoyment of their spectators.
WHEN DO THE BENGALS VS LIONS PLAY AGAINST EACH OTHER THIS SEASON?
This season, the Bengals and Lions will play each other a couple of times. Our website has all you need to know about the games, including team lineups, playing schedules, timings, and listings. Search for Detroit Lions and Cincinnati Bengals pages for the most up-to-date information on both clubs' listings.

Premium Seating offers a 100% Money-Back Guarantee on every ticket we sell.
We guarantee that your tickets will be authentic, valid for entry, and will arrive on time for your event - or your money back.
We strive to offer the best selection of upper, lower, and floor seating for your upcoming event. Know your getting a great deal on your next order!