100% guarantee that your tickets are authentic, the seats you ordered & arrive in time!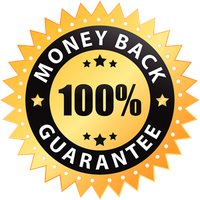 Bengals Vs Dolphins Tickets
Affordable Bengals Vs Dolphins tickets are on sale now! Bengals Vs Dolphins tickets are all authentic and 100% guaranteed.
BENGALS VS DOLPHINS TICKETS
You can enjoy the upcoming football games for the Bengals and Dolphins by getting the Bengals VS Dolphins tickets. Both the teams will be there to bring you on the edge of your seat to get the perfect experience of witnessing two amazing teams going against each other.
Get your Bengals VS Dolphins tickets to enjoy the upcoming fixtures of the teams. The Cincinnati Bengals is a football team that is affiliated with North Division AFC. This team plays in the NFL, and the Bengals debuted in 1968.
The Miami Dolphins was established in 1965 and is a pro football team. This team is also a member of the AFC but from the East Division. The Dolphins compete against other teams in the National Football League and are from the Miami metropolitan region. You can get the Bengals VS Dolphins tickets to witness them playing against their rival.
You can get the Bengals VS Dolphins tickets for their upcoming season and witness their amazing players compete against each other. From the Miami Dolphins, you will see Blaise Andries, Lynn Bowden Jr., Adam Butler, and others. From the Cincinnati Bengals, you will see Hakeem Adeniji, Brandon Allen, Eli Apple, Cal Adomaitis, and others.
So, get your Bengals VS Dolphins tickets now and witness both the teams play an amazing run for the championship in the NFL.
BENGALS VS DOLPHINS TICKET PRICES AND GAME INFORMATION
HOW MUCH ARE CINCINNATI BENGALS VS MIAMI DOLPHINS GAME TICKETS?
The cost for Bengals VS Dolphins game tickets is usually marketed as low as $18.00. This ticket comes with an average price of $64.00 or more. You can buy these tickets from the smaller markets through their availability and cost are highly dependent on various factors. These factors might include ticket availability, day and hour of the game, opponent and team popularity, event popularity, venue and position for the game, etc.
HOW TO BUY CHEAP BENGALS VS DOLPHINS TICKETS?
The cheap tickets are a delight on their own, and when you mix them with a Cincinnati Bengals and Miami Dolphins game, the fun and excitement easily doubles up. Getting cheap Bengals VS Dolphins tickets is never easy, but you can easily complete it from our website. We can provide you with cheap tickets for the Bengals VS Dolphins games, and you can buy them simply by clicking on confirm and paying the cheapest price available on the market.
WHERE DO THE BENGALS VS DOLPHINS PLAY?
Catching a Bengals and Dolphins game is always a delight, especially when one of both teams' goals. If you are a fan of the Cincinnati Bengals, they play their home games at Hard Rock Stadium, and the fans of the Miami Dolphins can catch them playing home games at Paul Brown Stadium.
WHEN DO THE BENGALS VS DOLPHINS PLAY AGAINST EACH OTHER THIS SEASON?
The Bengals and Dolphins play multiple times this season. Visit the details above to get details on all the Bengals VS Dolphins preseason, regular season, and postseason lineups and team-ups. For Dolphins games, check the Miami Dolphins ticket web page. For Bengals games, check the Cincinnati Bengals tickets webpage.

Premium Seating offers a 100% Money-Back Guarantee on every ticket we sell.
We guarantee that your tickets will be authentic, valid for entry, and will arrive on time for your event - or your money back.
We strive to offer the best selection of upper, lower, and floor seating for your upcoming event. Know your getting a great deal on your next order!