100% guarantee that your tickets are authentic, the seats you ordered & arrive in time!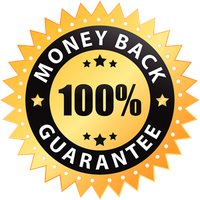 Bengals Vs Cowboys Tickets
Affordable Bengals Vs Cowboys tickets are on sale now! Bengals Vs Cowboys tickets are all authentic and 100% guaranteed.
BENGALS VS COWBOYS TICKETS
Do you love watching live football games at famous venues and supporting your favorite teams and players? If you are a supporter of the Cincinnati Bengals or the Dallas Cowboys, now is your chance to get the Bengals VS Cowboys tickets and watch the teams play against each other.
The Bengals and Cowboys both compete in the NFL and are pro American football teams. The Bengals are members of the American Football Conference in the North Division, while the Cowboys are members of the National Football Conference in the East Division. Bengals are headquartered in Ohio, while Cowboys are headquartered in Frisco, Texas, and you can get their football games Bengals VS Cowboys tickets through our website and watch them play. Get your hands on the Bengals VS Cowboys tickets before they are all sold out.
This season you can get Bengals VS Cowboys tickets from our website. You might see Joe Mixon, Stanley Morgan, Desmond Noel, Ted Karras, and others from Bengals play against Cowboys' Tarell Basham, Tyler Biadasz, Devante Bond, Josh Ball, and others in an amazing NFL game.
A Cincinnati Bengals VS Dallas Cowboys game is something that one should never miss out on. You can get Bengals VS Cowboys tickets from us and enjoy the game while supporting your team at your favorite venue.
BENGALS VS COWBOYS TICKET PRICES AND GAME INFORMATION
HOW MUCH ARE CINCINNATI BENGALS VS DALLAS COWBOYS GAME TICKETS?
The stadium atmosphere sets the price of a ticket for a football game. The more the fans and demand, the higher the tickets will cost, and the higher the team's motivation to win. In general, Bengals VS Cowboys games tickets cost as little as $30.00 with approximately an average of $103.00 or more. However, this cost can vary in the small markets as they can be influenced by ticket demand, seat availability, etc.
HOW TO BUY CHEAP BENGALS VS COWBOYS TICKETS?
Getting cheap tickets is not always a cup of tea, and even though watching a game live is exciting, it can cost you quite an unexpected amount. However, you are in luck. You can get the amazing cheap Bengals VS Cowboys tickets with a single click. Yes, you can just click once on our website and get cheap tickets with ease. So, do it fast before someone else takes them, and all tickets are sold out.
WHERE DO THE BENGALS VS COWBOYS PLAY?
The excitement of a football game comes with the fans, players, and the teams; the venue is just a cherry on top. If you support the Bengals, you can find them playing their home games at Paul Brown Stadium. However, if you support the Cowboys, then AT&T Stadium is where they play home games.
WHEN DO THE BENGALS VS COWBOYS PLAY AGAINST EACH OTHER THIS SEASON?
You can get the preseason, regular and postseason updates and line-ups on Bengals and Cowboys games above. The teams will be playing against each other multiple times this season. Visit the Cincinnati Bengals tickets page for specific Cincinnati Bengals details, players, and performances. Visit the Dallas Cowboys tickets page for specific Dallas Cowboys details, players, and performances.

Premium Seating offers a 100% Money-Back Guarantee on every ticket we sell.
We guarantee that your tickets will be authentic, valid for entry, and will arrive on time for your event - or your money back.
We strive to offer the best selection of upper, lower, and floor seating for your upcoming event. Know your getting a great deal on your next order!