100% guarantee that your tickets are authentic, the seats you ordered & arrive in time!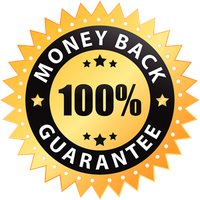 Bengals Vs Colts Tickets
Affordable Bengals Vs Colts tickets are on sale now! Bengals Vs Colts tickets are all authentic and 100% guaranteed.
BENGALS VS COLTS TICKETS
Get ready for the upcoming season that is filled with excitement, fun, thrill, and much more on the football field. You will see the Cincinnati Bengals going against the Indianapolis Colts in an amazing professional football game in the upcoming games. If you are excited for this team-up, then get the Bengals VS Colts tickets as quickly as possible.
The Colts are a professional and great American football team that plays in the NFL and is a member of the South Division of the American Football Conference. The Bengals are no less and are also a pro American football team that competes in the NFL and is a club affiliated with North Division in the AFC. So, if you want to witness the game between these two amazing teams, get your Bengals VS Colts tickets directly from our website.
Get your hands on the Bengals VS Colts tickets. So, you can witness Jackson Carman, Zach Carter, Devin Cochran, and others from Cincinnati Bengals going against Jack Coan, Nick Cross, Anthony Chesley, Keke Coutee, and others from Indianapolis Colts.
Are you a supporter of Bengals or Colts and want to watch them play live but do not have Bengals VS Colts tickets? If this is the case, visit our website and get Bengals VS Colts tickets at amazing prices.
BENGALS VS COLTS TICKET PRICES AND GAME INFORMATION
HOW MUCH ARE CINCINNATI BENGALS VS INDIANAPOLIS COLTS GAME TICKETS?
Bengals VS Colts game tickets are extremely popular and can be purchased for as little as $29.00, with an average price of $57.00 each game. Both the Indianapolis Colts and the Cincinnati Bengals are top clubs, and Bengals VS Colts games tickets for both are accessible in the market. However, prices vary depending on many factors. These characteristics may include the availability of space, the reputation of the teams, the location of the seats, and others.
HOW TO BUY CHEAP BENGALS VS COLTS TICKETS?
Through our website, you can purchase cheap Bengals VS Colts tickets. We provide fans with the greatest seats and tickets available to enjoy an awesome and exhilarating atmosphere at the stadium while watching their favorite teams, the Bengals and Colts, compete in football games. So, if you're seeking cheap Bengals and Colts tickets, go to our website and order them right now, as these tickets are usually sold out quickly.
WHERE DO THE BENGALS VS COLTS PLAY?
You may join the ecstatic audience at each stadium where the teams play. You may join the loud crowds yelling for the Cincinnati Bengals at Paul Brown Stadium in the Cincinnati, United States, or the ecstatic fans cheering for the Indianapolis Colts at Lucas Oil Stadium in Indianapolis, Indiana, United States.
WHEN DO THE BENGALS VS COLTS PLAY AGAINST EACH OTHER THIS SEASON?
The Bengals and Colts will face each other many times throughout the season. Visit the Cincinnati Bengals tickets website for information on upcoming Bengals games. Visit the Indianapolis Colts tickets website for information and specifics on future Colts games. You can find all of the lineups, facts, and information above.

Premium Seating offers a 100% Money-Back Guarantee on every ticket we sell.
We guarantee that your tickets will be authentic, valid for entry, and will arrive on time for your event - or your money back.
We strive to offer the best selection of upper, lower, and floor seating for your upcoming event. Know your getting a great deal on your next order!