100% guarantee that your tickets are authentic, the seats you ordered & arrive in time!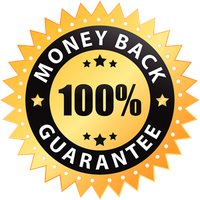 Bears Vs Lions Tickets
Affordable Bears Vs Lions tickets are on sale now! Bears Vs Lions tickets are all authentic and 100% guaranteed.
BEARS VS LIONS TICKETS
Enjoying a game at a stadium is always a dream for many. If you want to complete this dream, you can get the tickets from our website. It is amazing to watch your favorite teams play at the venue, so if you are a football lover and support Chicago Bears or Detroit Lions, then get their Bears VS Lions tickets for the upcoming venue.
The Chicago Bears are a pro football team that plays in the NFL and is an affiliate member of the NFC North Division. This team is from Illinois and if you want to see them play against the Lions, get their Bears VS Lions tickets before you miss the chance.
The Lions are also a pro football club that competes in the National Football League and is affiliated with the North Division of the National Football Conference. This team has been present in the games since 1930, and you can watch them play against the Bears by getting the Bears VS Lions tickets.
This season you will witness the Detroit Lions players; Jared Goff, Chris Board, Tim Boyle, Brady Breeze, Evan Brown, and others going against the Bears players; Cole Krnet, BoPete Keyes, Sam Kamara, LaCale London, and others in an exciting football game. You can get the best seats by booking Bears VS Lions tickets through our website.
So, what are you waiting for? Get your Bears VS Lions tickets now and enjoy the game to the fullest.
BEARS VS LIONS TICKET PRICES AND GAME INFORMATION
HOW MUCH ARE CHICAGO BEARS VS DETROIT LIONS GAME TICKETS?
When it comes to the second industry, the game ticket price for this club is determined by a variety of factors. For instance, if seats are available, what style of the seating chart is used, how popular the teams are, where they are playing, etc. The Bears VS Lions game tickets may cost as cheap as $64.00, with an average cost of $144.00 or more, and prices can fluctuate depending on various variables.
HOW TO BUY CHEAP BEARS VS LIONS TICKETS?
Those watching the Bears take on the Lions must be looking forward to their forthcoming games, but what about the potentially inflated price for the tickets? If you're one of those folks, don't be concerned. We're here to assist you. You can simply get cheap Bears VS Lions tickets on our website and watch the Bears and Lions battle it out in an exciting football game. Purchase low-cost tickets and reserve your time slots now.
WHERE DO THE BEARS VS LIONS PLAY?
If you are a fan and want to support your team live at the venue, you can get tickets to the thrilling game between the Bears and Lions from our website. The Bears' home games are held at Soldier Field, while the Lions' home games are held at Ford Field.
WHEN DO THE BEARS VS LIONS PLAY AGAINST EACH OTHER THIS SEASON?
You can obtain all the information about the Bears VS Lions by visiting our website or looking at the schedule above. You may go through the events page above to see all the regular season, preseason, and postseason encounters between the two clubs. Visit the Chicago Bears and Detroit Lions details page for a complete list of Bears and Lions games.

Premium Seating offers a 100% Money-Back Guarantee on every ticket we sell.
We guarantee that your tickets will be authentic, valid for entry, and will arrive on time for your event - or your money back.
We strive to offer the best selection of upper, lower, and floor seating for your upcoming event. Know your getting a great deal on your next order!