100% guarantee that your tickets are authentic, the seats you ordered & arrive in time!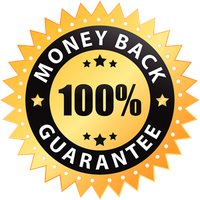 Bears Vs Jaguars Tickets
Affordable Bears Vs Jaguars tickets are on sale now! Bears Vs Jaguars tickets are all authentic and 100% guaranteed.
BEARS VS JAGUARS TICKETS
Are you a fan of the Chicago Bears or Jacksonville Jaguars games and want to watch them play live? A clear view filled with thrill and support for the team, crowd cheering, and much more? Exciting, right? You can enjoy the upcoming football games between the teams at multiple venues this season. So, get ready for the whole season of Bears VS Jaguars games and enjoy by getting their Bears VS Jaguars tickets!
Established in 1993, the Jacksonville Jaguars have been a great professional football team. This American team plays in the NFL and is affiliated with the South Division in the AFC. The Chicago Bears was established in 1920 and is also a pro American football club that competes in the NFL and is affiliated with North Division NFC. Watch them play against each other by purchasing the Bears VS Jaguars tickets.
If you are a fan of either Bears or Jaguars, you need to watch them play live to get a clear picture of the game. Get the Bears VS Jaguars tickets and enjoy their games live. You might see Travon Walker, Zay Jones, Christian Kirk, Josh Allen, Tyrell Adams, and others play from the Jaguars, while C.J, Avery, Larry Borom, Chase Allen, and others might be playing from the Bears. So, secure your Bears VS Jaguars tickets and get on the exciting football ride.
Do not miss this exciting offer and get the Bears VS Jaguars tickets instantly from us as the demand is high, and you never know when these will be out of stock.
BEARS VS JAGUARS TICKET PRICES AND GAME INFORMATION
HOW MUCH ARE CHICAGO BEARS VS JACKSONVILLE JAGUARS GAME TICKETS?
The Bears VS Jaguars game tickets start at $69.00 and go up to $124.00 or more each game. The ticket price varies depending on the venue since the teams play at several locations, and each game and location has its ticket price. Prices in the secondary market vary depending on various criteria like seating configurations, booking availability, game day, the popularity of the players and game, facilities, and more.
HOW TO BUY CHEAP BEARS VS JAGUARS TICKETS?
Our website provides easy access to cheap Bears VS Jaguars tickets. You may go over the many possibilities and get the best deal for you. It's not always simple to get your hands on cheap tickets that come with the ideal place to see your favorite team play, but with our website, you can be successful and obtain cheap tickets quickly. The price may vary depending on the location, but it will still be affordable.
WHERE DO THE BEARS VS JAGUARS PLAY?
If you are a fan of the Bears or Jaguars and want to see them play in full swing, hitting home goals, setting up goals, and so on, you can watch them play at their respective home stadiums Soldier Field and TIAA Bank Field.
WHEN DO THE BEARS VS JAGUARS PLAY AGAINST EACH OTHER THIS SEASON
You can see all of the postseason and regular season games between the two clubs by looking through the event list given above. The Chicago Bears tickets website can provide you with information on all Bears games, while the Jacksonville Jaguars tickets page can provide information on all Jaguars games.

Premium Seating offers a 100% Money-Back Guarantee on every ticket we sell.
We guarantee that your tickets will be authentic, valid for entry, and will arrive on time for your event - or your money back.
We strive to offer the best selection of upper, lower, and floor seating for your upcoming event. Know your getting a great deal on your next order!