100% guarantee that your tickets are authentic, the seats you ordered & arrive in time!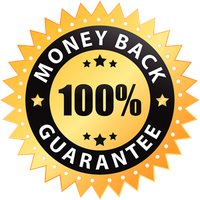 Bears Vs Giants Tickets
Affordable Bears Vs Giants tickets are on sale now! Bears Vs Giants tickets are all authentic and 100% guaranteed.
BEARS VS GIANTS TICKETS
Watching a game live instead of virtually with real players in front of you is never boring. Even if you are bored, the excitement from the crowds rubs off of us and makes us excited and thrilled for our favorite team. These teams will be playing soon if you are a Chicago Bears or New York Giants fan. This whole experience is just a click away. Get on our website and get the Bears VS Giants tickets.
The Bears are a member of the North Division NFC and compete in NFL. This club is a professional football team from Illinois. You can watch them play against the Giants by buying the Bears VS Giants tickets. The Giant is a member of the East Division in the NFC and also competes in NFL. This professional football club is from New Jersey. Do not miss out on their action and buy the Bears VS Giants tickets to enjoy the game.
The Chicago Bears will be up against New York Giants in their upcoming season, and you can watch all their top players play. The players on the list might include Jordan Akins, Daniel Jones, Tyrod Taylor, Austin Allen, and others from the Giants. This season, Angelo Blackson, Jeremiah Attaochu, Jon Alexander, and others might be playing from the Bears. Get your Bears VS Giants tickets to enjoy these players' play live.
Viewing the football game live is extraordinary as it enhances the overall experience at the venue. You can buy the Bears VS Giants tickets through us at reasonable prices and enjoy the game.
BEARS VS GIANTS TICKET PRICES AND GAME INFORMATION
HOW MUCH ARE CHICAGO BEARS VS NEW YORK GIANTS GAME TICKETS?
The Bears VS Giants game tickets can be obtained as low as $70.00, with an average price of $157.00 or more. The Bears VS Giants game ticket prices on the small market fluctuate based on various factors such as seat configurations, venue capacity, ticket availability, the popularity of the game, the popularity of the players, and much more. Depending on the venue, these expenditures may be more or cheaper.
HOW TO BUY CHEAP BEARS VS GIANTS TICKETS?
Do you want to cheer on your favorite team and see your favorite players win the title, but the tickets are out of your price range? In this situation, you may purchase cheap Bears VS Giants tickets from our website and attend the game to view home goals, wonderful aims, and anything else you want while supporting and cheering on your favorite team. Get yours now, before all of the inexpensive tickets are gone.
WHERE DO THE BEARS VS GIANTS PLAY?
By becoming a fan of one of the teams and purchasing their Bears VS Giants tickets, you can become a part of the Bears VS Giants game. If you want to see them play, you should know that the Bears play at Soldier Field and the Giants at MetLife Stadium, respectively.
WHEN DO THE BEARS VS GIANTS PLAY AGAINST EACH OTHER THIS SEASON?
Regular updates, postseason and regular event listings of Giants and Bears games may be found on the list above. Check out the New York Giants tickets website for all Giants games and the Chicago Bears tickets page for all Bears games.

Premium Seating offers a 100% Money-Back Guarantee on every ticket we sell.
We guarantee that your tickets will be authentic, valid for entry, and will arrive on time for your event - or your money back.
We strive to offer the best selection of upper, lower, and floor seating for your upcoming event. Know your getting a great deal on your next order!