100% guarantee that your tickets are authentic, the seats you ordered & arrive in time!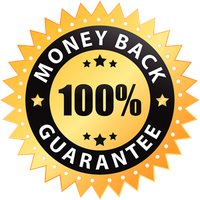 Bears Vs Dolphins Tickets
Affordable Bears Vs Dolphins tickets are on sale now! Bears Vs Dolphins tickets are all authentic and 100% guaranteed.
BEARS VS DOLPHINS TICKETS
The Chicago Bears and Miami Dolphins have met each other almost thirteen times, and both are considered really strong teams. The Dolphins have won nine games out of thirteen, while the Bears won the rest four. Their never ending rivalry keeps the spark alive among fans and if you are one of those fans, then get your Bears VS Dolphins tickets as they get sold out real fast.
When Bears and Dolphins meet, the games tend to be magical and challenging, which is exciting to watch. These teams are professional American football clubs that know how to change the game in the last hour. You can witness the history being made by getting the Bears VS Dolphins tickets.
The Dolphins are from the Miami metropolitan region, while the Bears are from Illinois. The Dolphins and Bears both compete in NFL (National Football League) and play at their home ground in Florida and Chicago, respectively. The Dolphins are members of the AFC East Division, while the Bears are members of the NFC North Division. You can purchase the Bears VS Dolphins tickets and enjoy their games for the upcoming season.
The Bears VS Dolphins tickets are usually in demand as the football games between the teams are intense. You might see Salvon Ahmed, Tyreek Hill, Terron Armstead, Blaise Andries, and other players from Miami Dolphins and Chicago Bears players Matt Adams, Jon Alexander, Justin Fields, Robert Quinn, and others.
Do not think and buy the Bears VS Dolphins tickets to witness the amazing and magical game between the two.
BEARS VS DOLPHINS TICKET PRICES AND GAME INFORMATION
HOW MUCH ARE CHICAGO BEARS VS MIAMI DOLPHINS GAME TICKETS?
The cost of Bears VS Dolphins games tickets varies depending on a number of factors in the second industry. Weekdays and weekends are examples of these characteristics since expenses vary depending on game day, seat configurations, seat level, location, game popularity and players, facilities, game hour, and other considerations. Tickets for the Bears VS Dolphins game typically start at $62.00 and go up to $132.00.
HOW TO BUY CHEAP BEARS VS DOLPHINS TICKETS?
When the Bears and Dolphins meet, the fans should be upbeat and excited no matter where they are. Both teams play in enthusiastic stadiums and provide a terrific experience for their supporters to watch while playing. However, the better and larger the arena, the more it may cost. You may, however, purchase cheap Bears VS Dolphins tickets from us by just clicking, booking, and enjoying the game.
WHERE DO THE BEARS VS DOLPHINS PLAY?
You must get tickets from us to be a part of either the Bears' joyful throng or the Dolphins' ecstatic audience. The Bears play at Soldier Field, located in Chicago, Illinois, while the Dolphins play at Hard Rock Stadium, located in Miami Gardens, Florida.
WHEN DO THE BEARS VS DOLPHINS PLAY AGAINST EACH OTHER THIS SEASON?
Everything about the Bears VS Dolphins game, including the postseason, regular, and other game facts, listings, players, and event dates, is mentioned above. Visit the Chicago Bears tickets website for more information on Bears games and the Miami Dolphins tickets page for more information on Dolphins games.

Premium Seating offers a 100% Money-Back Guarantee on every ticket we sell.
We guarantee that your tickets will be authentic, valid for entry, and will arrive on time for your event - or your money back.
We strive to offer the best selection of upper, lower, and floor seating for your upcoming event. Know your getting a great deal on your next order!