100% guarantee that your tickets are authentic, the seats you ordered & arrive in time!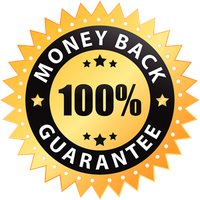 Bears Vs Cowboys Tickets
Affordable Bears Vs Cowboys tickets are on sale now! Bears Vs Cowboys tickets are all authentic and 100% guaranteed.
BEARS VS COWBOYS TICKETS
The football season is getting near, and fans are excited to get a chance to watch their favorite teams play live while keeping their excitement under budget. The Chicago Bears and Dallas Cowboys will be playing soon. You can get Bears VS Cowboys tickets from our website at amazing prices to enjoy supporting your favorite team without damaging your monthly budget.
When you get access to the Bears VS Cowboys tickets, you can watch the amazing Dallas Cowboys play at the venue. The Cowboys are a pro American football club that plays in the NFL and is a member of the East Division in the NFC.
If you are a supporting fan of the Chicago Bears, then get these Bears VS Cowboys tickets as fast as possible and enjoy them play live. The Bears are a pro American football team that competes in the National Football League and is an affiliate member of the North Division in the NFC.
This season you will see Bears players Dakota Dozier, Dieter Eiselen, Justin Fields, and others playing against the Cowboys, Dak Prescott, Isaac Alarcon, Bryan Anger, CeeDee Lamb, Micah Parsons, and others.
So, what are you waiting for? Get the Bears VS Cowboys tickets now, or you will lose your chance to witness the teams play against each other. If you miss out on the Bears VS Cowboys tickets, then you will miss all the excitement, fun, and thrill at the stadium.
BEARS VS COWBOYS TICKET PRICES AND GAME INFORMATION
HOW MUCH ARE CHICAGO BEARS VS DALLAS COWBOYS GAME TICKETS?
The Bears VS Cowboys game tickets are available at all of the teams' stadiums, arenas, and other venues. Ticket prices fluctuate due to various factors in the secondary market, including seat arrangements, game popularity, seat availability, the venue they are playing at, and much more. The Bears VS Cowboys games tickets, on the other hand, may cost as small as $74.00, with an average price of roughly $170.00.
HOW TO BUY CHEAP BEARS VS COWBOYS TICKETS?
Finding low cost football game tickets is typically a challenge, but the good news is that you can buy them through our website. We provide Bears and Cowboys fans with cheap Bears VS Cowboys tickets so they can watch their thrilling game at energizing locations. Now you can completely enjoy an exceptional experience at the site while cheering for your team without worrying about blowing your wallet.
WHERE DO THE BEARS VS COWBOYS PLAY?
With our wonderful cheap tickets, you may be in the throng and cheer on the Bears in the vibrant Soldier Field present in Chicago, Illinois, or sit in the seats of an amazing stadium known as AT&T Stadium Arlington and cheer on the Cowboys.
WHEN DO THE BEARS VS COWBOYS PLAY AGAINST EACH OTHER THIS SEASON?
Our website has information about the Bears and Cowboys. Our website has all you need to know about their regular and post-season lineups, including the players that will be participating, times, and locations. Visit our website's Chicago Bears and Dallas Cowboys pages for comprehensive listings and information on the teams.

Premium Seating offers a 100% Money-Back Guarantee on every ticket we sell.
We guarantee that your tickets will be authentic, valid for entry, and will arrive on time for your event - or your money back.
We strive to offer the best selection of upper, lower, and floor seating for your upcoming event. Know your getting a great deal on your next order!