100% guarantee that your tickets are authentic, the seats you ordered & arrive in time!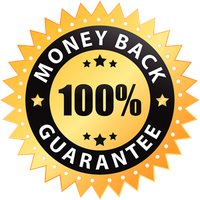 Bears Vs Buccaneers Tickets
Affordable Bears Vs Buccaneers tickets are on sale now! Bears Vs Buccaneers tickets are all authentic and 100% guaranteed.
Bears Vs Buccaneers Tickets
Are you a fan of football games, but do you know where the best place to watch the teams play is? Yes, at the stadium, where you can get a closer look at the field and get thrilled simultaneously with the excited crowds at the venue. To experience this amazing environment, you need the Bears VS Buccaneers tickets for their upcoming games.
You can get the Bears VS Buccaneers tickets from our website and open the door to an amazing experience at the stadium. The Tampa Bay Buccaneers are a football team from Florida that competes in the NFL and is a member of the South Division in NFC. After getting the Bears VS Buccaneers tickets, you will unlock access to a live performance of the Chicago Bears. The Bears are also an American football club that plays in the NFL and is an affiliate member of the North Division of NFC.
If you want to witness the amazing Bears VS Buccaneers football game, then get the Bears VS Buccaneers tickets now. You might see Andre Anthony, Chris Godwin, Tom Brady, Kenjon Barner, and others from Tampa Bay Buccaneers play. From the Chicago Bears, you might see Chris Finke, Mario Edwards Jr., Jean Delance, Noah Dawkins, and other players play.
So, get the Bears VS Buccaneers tickets and witness a challenging football game live.
BEARS VS BUCCANEERS TICKET PRICES AND GAME INFORMATION
HOW MUCH ARE CHICAGO BEARS VS TAMPA BAY BUCCANEERS GAME TICKETS?
The Bears VS Buccaneers games tickets start at $75.00 and go up to $129.00. These tickets are available for purchase on our website. Ticket costs in the minor industry vary according to availability, seat location, playing teams, game popularity, the athletic venue where the team is playing, weekday or weekend, game hour, and many other considerations. If the games are hosted on holiday and are in high demand, ticket prices may rise.
HOW TO BUY CHEAP BEARS VS BUCCANEERS TICKETS?
Due to the popularity of both the Buccaneers and the Bears, cheap tickets are difficult to come by. Even if you discover inexpensive tickets, there's a chance they're already sold out. So, if you're looking for cheap Bears VS Buccaneers tickets, you can order them from our website and see your favorite players play at the stadium. With this great deal, don't miss the Bears VS Buccaneers game.
WHERE DO THE BEARS VS BUCCANEERS PLAY?
If you want to be a part of the raucous crowd cheering for the Bears, go to their home stadium, Soldier Field, but if you're on the other side and want to be a member of the Buccaneers' raucous crowd, go to their home stadium Raymond James Stadium to watch their games.
WHEN DO THE BEARS VS BUCCANEERS PLAY AGAINST EACH OTHER THIS SEASON?
The Bears and Buccaneers will meet a couple of times this season in a heated football encounter. The schedules for the postseason and regular seasons and additional information may be seen above. Go to their Chicago Bears page for Bears games, and for Buccaneers games, go to their Tampa Bay Buccaneers page.

Premium Seating offers a 100% Money-Back Guarantee on every ticket we sell.
We guarantee that your tickets will be authentic, valid for entry, and will arrive on time for your event - or your money back.
We strive to offer the best selection of upper, lower, and floor seating for your upcoming event. Know your getting a great deal on your next order!