100% guarantee that your tickets are authentic, the seats you ordered & arrive in time!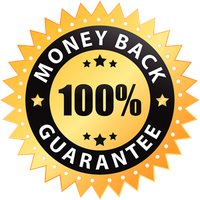 Bears Vs 49ers Tickets
Affordable Bears Vs 49ers tickets are on sale now! Bears Vs 49ers tickets are all authentic and 100% guaranteed.
BEARS VS 49ERS TICKETS
Do you want to witness a view where you are close to your favorite team players, and you can watch them play live in front of your eyes? A place where you can sit and be part of other enthusiastic fans like you? If this is what you want, then get the Bears VS 49Ers tickets to watch the two teams play live.
The San Francisco 49Ers is a pro-American football club from San Francisco Bay. This team competes in NFL and is a member of the West Division in the NFC. To catch them play against the Bears, you need to get Bears VS 49Ers tickets real quick.
The Chicago Bears are also a professional football club that competes in the NFL and is a member of the North Division in the NFC. This football team is from Chicago, Illinois, and plays well. If you want to witness their games against 49Ers, get the Bears VS 49Ers tickets before they are out of stock.
You can witness all the top players from the teams play by getting the Bears VS 49Ers tickets. Azeez All-Shaair, Nick Bosa, Aaron Banks, Brandon Aiyuk, and other players will play from San Francisco 49Ers. Whereas Caleb Johnson, Rysen John, Teven Jenkins, Justin Jones, and others will be playing from the Chicago Bears.
So, if you are a fan and want to support one of the mentioned teams, get Bears VS 49Ers tickets and book your slot now.
BEARS VS 49ERS TICKET PRICES AND GAME INFORMATION
HOW MUCH ARE CHICAGO BEARS VS SAN FRANCISCO 49ERS GAME TICKETS?
Bears VS 49Ers game tickets are available at all sites and are much cheaper if purchased via us. The small market value of these tickets changes depending on various factors such as seating plan, game day, the popularity of the game, availability of seats, game time, etc. The Bears VS 49Ers games tickets start at $71.00 and average about $144.00.
HOW TO BUY CHEAP BEARS VS 49ERS TICKETS?
Finding cheap tickets is challenging because both the Chicago Bears and the San Francisco 49ers are tremendously popular teams. Even if you find low-cost tickets, there's a chance they've already sold out or are reserved by others. So, if you're seeking cheap Bears VS 49Ers tickets, you can order them from our website and watch your favorite players live. Don't miss the Bears and San Francisco 49ers game with this great deal.
WHERE DO THE BEARS VS 49ERS PLAY?
The games between the Bears and the 49ers are generally conducted at the most spectacular venues to enhance the live football game experience for the fans. The 49ers and Bears play in Levi's Stadium in Santa Clara, California, and Soldier Field in Chicago, Illinois.
WHEN DO THE BEARS VS 49ERS PLAY AGAINST EACH OTHER THIS SEASON?
You may find information about the 49Ers and Bears' future schedules, lineups, regular and post-season games, and other data on our website. If you are a 49Ers fan and want to learn more about them, go to our San Francisco 49Ers website, and if you are a Bears fan and want to learn more about them, head to our Chicago Bears page.

Premium Seating offers a 100% Money-Back Guarantee on every ticket we sell.
We guarantee that your tickets will be authentic, valid for entry, and will arrive on time for your event - or your money back.
We strive to offer the best selection of upper, lower, and floor seating for your upcoming event. Know your getting a great deal on your next order!