100% guarantee that your tickets are authentic, the seats you ordered & arrive in time!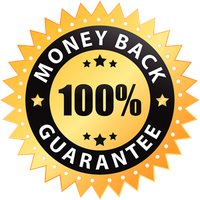 Byu Vs Virginia Tickets
Affordable Byu Vs Virginia tickets are on sale now! Byu Vs Virginia tickets are all authentic and 100% guaranteed.
BYU VS VIRGINIA TICKETS
A National College Athletic Association football game is interesting as different universities, schools, and others participate in it. It is always fun to watch players from one team kicking the ball to get a goal while the players from the other team stop them and keep up their defense. These to and fro fight for the ball, a cheerful and lively crowd, and a closer view of the field is something that every college football fan dreams of. You can fulfill this dream by getting BYU VS Virginia tickets through us.
Independents/BYU Cougars Football and Virginia Cavaliers Football are two amazing clubs that compete in NCAA FBS Division I. Suppose you are their fan and want to view players like Lane Lunt, Carter Wheat, Clark Barrington, Blake Freeland, and others from BYU. Also, Iraken Armstead, Chris Barfield, Ronnie Walker Jr., Jacob Rodriguez, and others compete from Virginia Cavaliers Football. Then you need their BYU VS Virginia tickets for the upcoming season.
Independents/BYU Cougars Football is an independent school without an association with the NCAA conferences and has been in the game since 1922. This pro college football squad represents Brigham Young University, and you can watch them by getting BYU VS Virginia tickets.
If you are a fan of Virginia Cavaliers Football and want to support them, then BYU VS Virginia tickets are the best option. You can view this amazing club in action, which has been in the game since 1888, represents the University of Virginia, and is a member of the Atlantic Coast Conference.
Buy your BYU VS Virginia tickets and attend an amazing college football game night with your friends.
BYU VS VIRGINIA TICKET PRICES AND GAME INFORMATION
HOW MUCH ARE INDEPENDENTS/BYU COUGARS FOOTBALL VS VIRGINIA CAVALIERS FOOTBALL GAME TICKETS?
BYU VS Virginia game tickets are available in the second industry, but their prices vary based on various factors. The price may vary based on the seating arrangements, ticket quantity, seat tier and location, day of the week, the timing of the sport, and other considerations. Ticket prices for BYU VS Virginia games typically range from $10, with an average cost of $54 or higher.
HOW TO BUY CHEAP BYU VS VIRGINIA TICKETS?
If you enjoy watching sports live and want to cheer on your favorite football club, the cheap BYU VS Virginia tickets are essential. BYU and Virginia NCAA football game tickets are not generally low in cost. Still, you can acquire them from our page for a low price and attend the game where it is being held to cheer for your beloved club and experience a different universe of the entire audience.
WHERE DO THE BYU VS VIRGINIA PLAY?
Our website has all the information on the BYU and Virginia football teams and their future games. If you are a fan and want to support your favorite, you may find BYU playing at LaVell Edwards Stadium and Virginia at Scott Stadium, respectively.
WHEN DO THE BYU VS VIRGINIA PLAY AGAINST EACH OTHER THIS SEASON?
You may explore the event sections above to learn about the regular season, preseason, and postseason matchups between BYU and Virginia. If you want to learn more about the BYU Cougars, go to the BYU Cougars Football Tickets website, and if you want to learn more about the Virginia Cavaliers, go to the Virginia Cavaliers Football Tickets page.

Premium Seating offers a 100% Money-Back Guarantee on every ticket we sell.
We guarantee that your tickets will be authentic, valid for entry, and will arrive on time for your event - or your money back.
We strive to offer the best selection of upper, lower, and floor seating for your upcoming event. Know your getting a great deal on your next order!