100% guarantee that your tickets are authentic, the seats you ordered & arrive in time!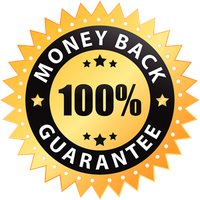 Athletics Vs Padres Tickets
Affordable Athletics Vs Padres Tickets are on sale now and all are 100% guaranteed.
ATHLETICS VS PADRES TICKETS
Both the Oakland Athletics and the San Diego Padres are professional baseball teams in the United States. In Major League Baseball, the Athletics are members of the American League West division, whereas the Padres are members of the National League West division. If you want to go to any of the games between these two teams in this MLB season, you can get the Athletics vs Padres tickets from our website!
Every game relies heavily on its players to be a tremendous success. When you see Paul Blackburn of the Oakland Athletics and Manny Machado of the San Diego Padres stroll into the stadium with their best play forward, you get a lot of joy. So, if you want to see them live, acquire Athletics vs Padres tickets from our website!
If you know anything about baseball, you know how intense a game between two rival teams can be. Each team strives for success, and the teams are just growing better and better. Get Athletics vs Padres tickets from our website to watch both teams compete live!
We know that everyone may have different preferences about what seats/ facilities they want at the stadium on game day. For this, we have made different types of Athletics vs Padres tickets available on our website for you to choose from!
So go ahead and grab your Athletics vs Padres tickets before they get completely sold out!
ATHLETICS VS PADRES TICKET PRICES AND GAME INFORMATION
HOW MUCH ARE OAKLAND ATHLETICS VS SAN DIEGO PADRES GAME TICKETS?
Have you been looking for Athletics vs Padres game tickets priced at the best rates? If you have been doing that, you are finally at the right place! Athletics vs Padres game tickets can be found at a starting price of around $19, and can go up to $85. The pieces may vary depending upon your preferences about the venue, dates of purchase and seats, etc., but we assure you that you will get the best prices on our website!
HOW TO BUY CHEAP ATHLETICS VS PADRES TICKETS?
You can also find cheap Athletics vs Padres tickets on our website at the best affordable rates. It is a hassle to browse different websites for hours looking for cheap tickets when you have very limited time and the need to save up some money. But worry no more! Because we have made sure to provide you with cheap Athletics vs Padres tickets on our website! So go ahead and get them right now!
WHERE DO THE ATHLETICS VS PADRES PLAY?
You can either expect the Athletics vs Padres game to happen at RingCentral Coliseum, the Athletics home arena, or at the Petco Park, the Padres home arena. Both the venues are super fun to be at, and you will have some of the best moments of your life at the games!
WHEN DO THE ATHLETICS VS PADRES PLAY AGAINST EACH OTHER THIS SEASON?
The Athletics vs Padres play against each other during almost every MLB season. It is a treat to watch the rivalries between the teams. If you want further details about the dates of the games, you can check out our website as we have detailed game schedules available there.

Premium Seating offers a 100% Money-Back Guarantee on every ticket we sell.
We guarantee that your tickets will be authentic, valid for entry, and will arrive on time for your event - or your money back.
We strive to offer the best selection of upper, lower, and floor seating for your upcoming event. Know your getting a great deal on your next order!