100% guarantee that your tickets are authentic, the seats you ordered & arrive in time!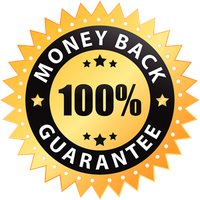 Astros Vs Rangers Tickets
Affordable Astros Vs Rangers Tickets are on sale now and all are 100% guaranteed.
ASTROS VS RANGERS TICKETS
Get your Astros vs Rangers tickets from our website now and ride like the wind. Baseball fans can't get enough of the Houston Astros and Texas Rangers. Even though Texas is the largest state in the union, these two MLB franchises can't call it home. Houston Astros (AL West) and Texas Rangers (AL West) are usually a treat to see, owing to some of the best pitching in the league, strong hitting, and some pretty impressive defense. Purchase Astros vs Rangers tickets to see this intriguing game in person.
The Astros and Rangers first met on June 8, 2001, in the National League (NL), with the Astros being a member of the NL and the Rangers being the AL. The Silver Boot was first presented to the team that won the six-game interleague series. The side with the most runs in a split series won. When the Astros joined the AL West Division in 2013, the Lone Star Series became an intra-division rivalry. As a result of the fierce rivalry between Houston and Dallas-Fort Worth, there is always a high level of team spirit in both cities. Scoop up some Astros vs Rangers tickets to catch one of the games.
The Lone Star Series has thrilling and unforgettable moments, just as in every great rivalry. Although it started in 2001, the rivalry's peak moment was achieved in 2006. After Gary Matthews Jr. stole a home run off Mike Lamb on July 1, 2006, it was an unforgettable moment for Rangers outfielder Matthews Jr. It was widely regarded as one of the finest catches of the decade in the league at the time. A rivalry wouldn't be the same without a few fights. Purchasing Astros vs Rangers tickets is the only way to see the climax of this epic series live. Don't miss the Astros vs Rangers tickets when two of baseball's most storied clubs go head-to-head soon.
ASTROS VS RANGERS TICKET PRICES AND GAME INFORMATION
HOW MUCH ARE HOUSTON ASTROS VS TEXAS RANGERS GAME TICKETS?
Astros vs Rangers game tickets start at $26.00. Prices for the costliest tickets to see the Houston Astros take on the Texas Rangers have topped at $578.00. Visit our website to learn about VIP seating and other premium ticket options. The average price of a baseball game ticket is $83.
HOW TO BUY CHEAP ASTROS VS RANGERS TICKETS?
Look no further if you're seeking cheap Astros vs Rangers tickets. Prepare yourself for a thrilling game between two of the most powerful MLB organizations and mega-rivals by checking out our website and finding the best date and the greatest seats!
WHERE DO THE ASTROS VS RANGERS PLAY?
An Astros vs Rangers game should be an exciting event no matter where it takes place since both clubs play in exciting stadiums that put a high value on the fan experience. Houston Astros home games are held at Minute Maid Park in Houston, while Arlington Rangers games are held at Globe Life Park in Arlington, Texas.
WHEN DO THE ASTROS VS RANGERS PLAY AGAINST EACH OTHER THIS SEASON?
Fans should expect to see the Astros and the Rangers face off regularly this season. Browse the above calendar for all regular season and playoff games between the Rangers and Astros. The Texas Rangers tickets website offers information on all upcoming games for the team's supporters.

Premium Seating offers a 100% Money-Back Guarantee on every ticket we sell.
We guarantee that your tickets will be authentic, valid for entry, and will arrive on time for your event - or your money back.
We strive to offer the best selection of upper, lower, and floor seating for your upcoming event. Know your getting a great deal on your next order!