100% guarantee that your tickets are authentic, the seats you ordered & arrive in time!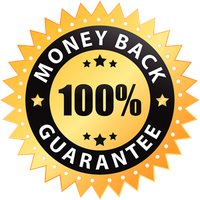 Astros Vs Blue Jays Tickets
Affordable Astros Vs Blue Jays Tickets are on sale now and all are 100% guaranteed.
ASTROS VS BLUE JAYS TICKETS
Take in a game between two of the best MLB teams with Astros vs Blue Jays tickets. As a result of the Houston Astros' move from the National League to the American League (West), the majority of its new American League opponents, including the Toronto Blue Jays (AL East), are still relatively unfamiliar with the team (East). In the last decade, both of these clubs have been at the top of the American League hierarchy, but not simultaneously. At this time, no. Both clubs believe they should be fighting for titles regularly, paving the way for some exciting Astros vs Blue Jays tickets in the future.
In 2019, Houston Astros ace Justin Verlander might throw a no-hitter against the Toronto Blue Jays in a game between the two teams. Interestingly, it was Verlander's second no-hitter in Toronto after achieving it in 2011. Cavan Biggio, the son of Hall of Famer Craig Biggio, was one of the Blue Jays who went hitless on that day, forging a connection between the Astros and the Blue Jays. See some of your favorite players in action by purchasing Astros vs Blue Jays tickets from us.
The Astros and the Blue Jays play in retractable-roof stadiums for quite different reasons. During the coldest portions of the baseball season, the Rogers Centre in Toronto includes a retractable roof that helps keep the Canadian air out of the stadium. Astros vs Blue Jays tickets are available now, so get ready for liftoff! Get your Astros vs Blue Jays tickets now so you can watch your favorite baseball team try to win another title!
ASTROS VS BLUE JAYS TICKET PRICES AND GAME INFORMATION
HOW MUCH ARE HOUSTON ASTROS VS TORONTO BLUE JAYS GAME TICKETS?
Astros Vs Blue Jays game tickets begin at $8.00. Up to $8925.00 is the maximum price for the most luxurious Astros vs Blue Jays tickets ever offered. The best seats and most expensive tickets are available on our website. A single baseball ticket costs, on average, $99.37.
HOW TO BUY CHEAP ASTROS VS BLUE JAYS TICKETS?
Stay put if you're looking for cheap Astros vs Blue Jays tickets. This is the best place to find out when and where these two teams will be playing and the cost of tickets. As a result, we've got you covered whether you're looking for Houston Astros tickets or Toronto Blue Jays tickets.
WHERE DO THE ASTROS VS BLUE JAYS PLAY?
If you're planning on attending a Houston Astros vs Toronto Blue Jays game, you'll be able to enjoy yourself no matter where the game takes place. Both the Toronto Blue Jays and Houston Astros play their home games in the Rogers Centre and Minute Maid Park, respectively.
WHEN DO THE ASTROS VS BLUE JAYS PLAY AGAINST EACH OTHER THIS SEASON?
They'll be playing each other a lot this season, so fans shouldn't miss any of the action. Browse the event listings above for all regular season and playoff games between the Blue Jays and Astros. Tickets for all Toronto Blue Jays games may be found on the team's official website.

Premium Seating offers a 100% Money-Back Guarantee on every ticket we sell.
We guarantee that your tickets will be authentic, valid for entry, and will arrive on time for your event - or your money back.
We strive to offer the best selection of upper, lower, and floor seating for your upcoming event. Know your getting a great deal on your next order!