100% guarantee that your tickets are authentic, the seats you ordered & arrive in time!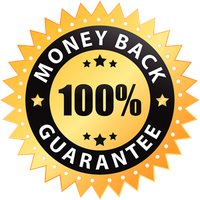 Astros Vs Angels Tickets
Affordable Astros Vs Angels Tickets are on sale now and all are 100% guaranteed.
ASTROS VS ANGELS TICKETS
After a year-long wait, the Houston Astros and Los Angeles Angels are ready for the new baseball season! With their rivalry more intense than ever, fans have been anticipating Astros vs Angels tickets going on sale – all you have to do is log on to our website to make your purchase!
Both teams compete within Major League Baseball (MLB); both the Houston Astros and the Los Angeles Angels are a part of the West Division of the American League (AL). We all know how heated the competition can get between teams from the same league, but two teams from the same division make for an even more exciting game! You really would not want to miss out! Get your Astros vs Angels tickets today!
The excitement of a baseball game is what brings fans to attend. Rivalries between star players, such as Kyle Tucker of the Astros and Noah Syndergaard of the Angels, are a joy to watch live; you can never get the full feel of them on TV. The excitement and fun of live games should be reason enough for you to purchase your Astros vs Angels tickets!
So what are you waiting for? Astros vs Angels tickets only go on sale once a year; you must avail this opportunity while you still have the chance! Tickets are only a click away on our website – just select the Astros vs Angels ticket of your choice and make your purchase!
ASTROS VS ANGELS TICKET PRICES AND GAME INFORMATION
HOW MUCH ARE HOUSTON ASTROS VS LOS ANGELES ANGELS GAME TICKETS?
The price for Astros vs Angels game tickets is around $75, while the lowest price they are available for is $30.
Factors such as game location, game day, and seat selection can influence the end price you pay. You can also choose to purchase a premium ticket; premium tickets come with premium seats, VIP venue access, and a plethora of other special services; however, they will be much pricier than regular tickets.
HOW TO BUY CHEAP ASTROS VS ANGELS TICKETS?
You can purchase cheap Astros vs Angels tickets on our website! Compared to all of the other ticketing websites out there, we can guarantee that ours has the best prices! We promise to give our customers the lowest prices that we can, and now, with only $30 for a baseball ticket, almost every fan can attend a game!
Our transparent, full-proof payment process further enables you to get the best price ever!
WHERE DO THE ASTROS VS ANGELS PLAY?
The Houston Astros play at Minute Maid Park in Houston, Texas, while the Los Angeles Angels play at Angel Stadium in Los Angeles, California. Both venues are renowned in the baseball world for the spectacular fan experience they offer. You are bound to have an amazing time no matter what venue the game is held.
WHEN DO THE ASTROS VS ANGELS PLAY AGAINST EACH OTHER THIS SEASON?
The Houston Astros and the Los Angeles Angels are scheduled to play against each other multiple times across the season; our website is updated whenever new dates are announced. You can visit either our Astros tickets page or our Angels tickets page to see these dates.

Premium Seating offers a 100% Money-Back Guarantee on every ticket we sell.
We guarantee that your tickets will be authentic, valid for entry, and will arrive on time for your event - or your money back.
We strive to offer the best selection of upper, lower, and floor seating for your upcoming event. Know your getting a great deal on your next order!