100% guarantee that your tickets are authentic, the seats you ordered & arrive in time!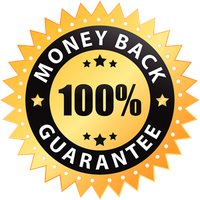 Astros Vs Tigers Tickets
Affordable Astros Vs Tigers Tickets are on sale now and all are 100% guaranteed.
ASTROS VS TIGERS TICKETS
Baseball season is now upon us, and with the Houston Astros and Detroit Tigers ready to take up the field, fans should get ready for an exciting season ahead! But the first step is to get your Astros vs Tigers tickets on our website!
Both teams compete within Major League Baseball (MLB) and are a part of the American League (AL); the Houston Astros are a part of the West Division of the AL, while the Detroit Tigers are a part of the Central Division. Astros vs Tigers tickets have always remained popular among baseball fans – both teams have a way of bringing some amazing excitement into their games. They make sure that the passion they have for the sport is felt by all fans present!
After the anticipation of buying your Astros vs Tigers tickets, fans will begin to look forward to the zest of the rivalry between players and the energy it brings to games! Fans always look forward to seeing the player rivalries come into action. Alex Bregman of the Astros and Eduardo Rodriguez of the Tigers are known for their spectacular enmity – both players go against each other head to head to fight it out for the glory of their teams. This is something you really cannot miss – get your Astros vs Tigers tickets today!
Astros vs Tigers tickets only go on sale once a year – make sure to get yours while they are still available!
ASTROS VS TIGERS TICKET PRICES AND GAME INFORMATION
HOW MUCH ARE HOUSTON ASTROS VS DETROIT TIGERS GAME TICKETS?
The price of Astros vs Tigers game tickets is around $40, while the lowest price is $20.
The price you pay can increase based on whether the game you choose to attend is on a weekday or the weekend, or if the seat you picked is closer to the field. You can also purchase premium tickets that give you VIP access to areas across the venue and premium seats, but these tickets will cost you much more than the average.
HOW TO BUY CHEAP ASTROS VS TIGERS TICKETS?
You can buy cheap Astros vs Tigers tickets on our website! With our low price of $20 per ticket, now every fan can attend a baseball game of their liking!
Our payment process is full proof, and you will not be charged anything extra from the price that you see at checkout. We can assure you that we offer the best prices compared to any other ticketing website out there!
WHERE DO THE ASTROS VS TIGERS PLAY?
The home field for the Houston Astros is in Minute Maid Field in Houston, Texas, while the Detroit Tigers play at Comerica Park in Detroit, Michigan. Both fields are popular in the world of baseball and are great places to attend a game! We can assure you that you will have a great time despite what field you go to!
WHEN DO THE ASTROS VS TIGERS PLAY AGAINST EACH OTHER THIS SEASON?
Both teams play against each other a few times throughout the season. You can either visit our Houston Astros game tickets page or our Detroit Tigers game tickets page to find the exact dates.

Premium Seating offers a 100% Money-Back Guarantee on every ticket we sell.
We guarantee that your tickets will be authentic, valid for entry, and will arrive on time for your event - or your money back.
We strive to offer the best selection of upper, lower, and floor seating for your upcoming event. Know your getting a great deal on your next order!