100% guarantee that your tickets are authentic, the seats you ordered & arrive in time!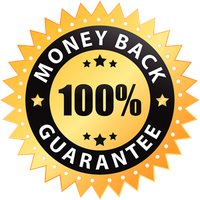 Astros Vs Royals Tickets
Affordable Astros Vs Royals Tickets are on sale now and all are 100% guaranteed.
ASTROS VS ROYALS TICKETS
Baseball season is here! The fans are excited, and the teams are ready to play! Get your Astros vs Royals tickets today and get ready to see the Houston Astros and Kansas City Royals in action!
Both teams compete within Major League Baseball (MLB) and are a part of the American League (AL); the Houston Astros are a part of the West Division of the AL, while the Kansas City Royals are a part of the Central Division of the AL. Games between teams from the same league are always fun to watch – both teams compete to bring the victory to their division; the competition gets intense and leaves you on the edge of your seat! Get your Astros vs Royals tickets today to experience it for yourself!
Watching a game live is nothing like watching it on TV – live games are thrilling, especially when you get to see Jake Odorizzi of the Astros and Bobby Witt Jr. of the Royals battle it out on the field! The main reason why Astros vs Royals tickets are always popular is because of the team's infamous rivalry – fans never want to miss out!
Remember that Astros vs Royals tickets only go on sale once a year, and every time they do, they are almost always sold out! But now, you have your chance! Our website finally has stock for Astros vs Royals tickets – make sure to get yours while they're still available!
ASTROS VS ROYALS TICKET PRICES AND GAME INFORMATION
HOW MUCH ARE HOUSTON ASTROS VS KANSAS CITY ROYALS GAME TICKETS?
Astros vs Royals game tickets cost around $40, while the lowest price is $10.
The end price paid varies from individual to individual; it is influenced by things such as game location, game day, and seat selection. For example, a weekend game with a premium seat close to the field would be expensive in comparison to attending a game that is on a weekday with a seat further from the field.
HOW TO BUY CHEAP ASTROS VS ROYALS TICKETS?
You can buy cheap Astros vs Royals tickets on our website. With prices as low as $10, now any fan can attend a game! Our extraordinary prices make baseball games accessible for all fans – no one can beat our prices! Our payment process is completely transparent – you will only be charged the end price you see at checkout; nothing more, nothing less!
Our website has the best prices around; you won't have to go anywhere else!
WHERE DO THE ASTROS VS ROYALS PLAY?
The Houston Astros play at Minute Maid Park in Houston, Texas, while the Kansas City Royals play at Kauffman Stadium in Kansas City, Missouri.
Both venues center on the fan experience, so you will have a great time no matter which venue you attend!
WHEN DO THE ASTROS VS ROYALS PLAY AGAINST EACH OTHER THIS SEASON?
The Houston Astros and Kansas City Royals play against each other multiple times throughout the season. You can either visit our Houston Astros game tickets page or our Kansas City Royals game tickets page to see the exact dates the two teams play against each other!

Premium Seating offers a 100% Money-Back Guarantee on every ticket we sell.
We guarantee that your tickets will be authentic, valid for entry, and will arrive on time for your event - or your money back.
We strive to offer the best selection of upper, lower, and floor seating for your upcoming event. Know your getting a great deal on your next order!