100% guarantee that your tickets are authentic, the seats you ordered & arrive in time!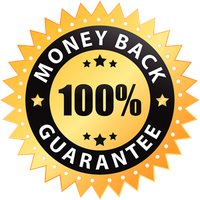 Angels Vs Tigers Tickets
Affordable Angels Vs Tigers Tickets are on sale now and all are 100% guaranteed.
ANGELS VS TIGERS TICKETS
If you want to hear the crack of a bat this year in Major League Baseball, get your Angels vs Tigers tickets from our website. The Detroit Tigers (AL Central) and the Los Angeles Angels Of Anaheim are two clubs with little in common (AL West). Neither team has ever faced off against the other in a regular-season or playoff game, and they even play in quite different venues. Fans can look forward to something special at every Angels-Tigers game because of this. When you play baseball in its purest form, you get a sense of what it means to be a baseball fan. Bring the family to the ballgame for a fun day with Angels vs Tigers tickets.
Of course, the Detroit Tigers are a venerable big-league franchise. Players like Ty Cobb and Miguel Cabrera, two future Hall of Famers, have played for the team since its inception in 1901. There have been many titles for the Tigers throughout the years, and they are committed to playing winning baseball. As a result, the team now plays in a state-of-the-art stadium that brings the club into the present day. Angels vs Tigers tickets will be available on our website for all spring training, regular season, and playoff games, both at home and away.
For their part, the Los Angeles Angels of Anaheim are a newer team, existing since 1961. The Los Angeles Angels haven't had much success since their World Series victory in 2002. They've also had their share of superstars, including multiple MVP Award winner and undisputed finest player of his time, Mike Trout. The Angels, unlike the Tigers, are happy to remain in an older stadium. It doesn't matter whatever venue you want for your Angels vs Tigers tickets; we can assist you out. We'll look for the best deals on Angels vs Tigers tickets. Let us handle the details.
ANGELS VS TIGERS TICKET PRICES AND GAME INFORMATION
HOW MUCH ARE LOS ANGELES ANGELS OF ANAHEIM VS DETROIT TIGERS GAME TICKETS?
Angels vs Tigers game tickets start at only $10.00. The most expensive tickets to see the Los Angeles Angels take on the Detroit Tigers may cost up to $4305.00. Visit our website to learn more about VIP seating and other premium ticket options. A single baseball ticket costs, on average, $141.00.
HOW TO BUY CHEAP ANGELS VS TIGERS TICKETS?
Stay put if you're looking for cheap Angels vs Tigers tickets. This is the best place to find out the dates, timings, and ticket pricing for all Angels and Tigers games.
WHERE DO THE ANGELS VS TIGERS PLAY?
No matter where the game takes place, Tigers and Angels fans can expect an exhilarating atmosphere. Both clubs play in stadiums that prioritize the fan experience. Comerica Park in Detroit, Michigan, serves as the home field for the Tigers, while Angel Stadium in Anaheim, California, serves as the home field for the Angels.
WHEN DO THE ANGELS VS TIGERS PLAY AGAINST EACH OTHER THIS SEASON?
Fans can expect to see the Angels and Tigers face off regularly this season. Browse the above event lists to find all Tigers vs Angel's regular season and playoff encounters. Fans may explore the Detroit Tigers tickets website for tickets to any of the team's games.

Premium Seating offers a 100% Money-Back Guarantee on every ticket we sell.
We guarantee that your tickets will be authentic, valid for entry, and will arrive on time for your event - or your money back.
We strive to offer the best selection of upper, lower, and floor seating for your upcoming event. Know your getting a great deal on your next order!