100% guarantee that your tickets are authentic, the seats you ordered & arrive in time!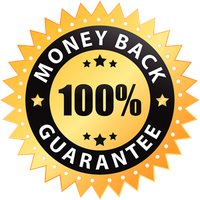 Angels Vs Royals Tickets
Affordable Angels Vs Royals Tickets are on sale now and all are 100% guaranteed.
ANGELS VS ROYALS TICKETS
The staircase to heaven is waiting for you when you buy Angels VS Royals tickets now at our website! Each season, only a few games are played between the Los Angeles Angels of Anaheim (AL West) and the Kansas City Royals (AL Central). As a result, the rivalry between these two teams is no longer as heated as it once was. From 1969 through 1993, both clubs were members of the AL West, and there were many years when they were the division's two best teams. Purchase your Angels VS Royals tickets to witness one of the best teams in Major League Baseball!
This year, we will see some of the top players from both teams competing against one another. Jaime Barra, Archie Bradley, Kurt Suzuki, and Shohei Ohtani are the four players that have been confirmed to be on the roster for the Los Angeles Angels of Anaheim for the next season. Jackson Kowar, Daniel Mengden, Cam Gallagher, and MJ Melendez will compete for the Kansas City Royals and represent the opposing team throughout the game. Get one of the last baseball Angels VS Royals tickets to see the teams end their seasons.
A few things have changed, but not all of them. Both teams are still based at the same facility where they used to play. Despite its age, Anaheim's Angel Stadium remains a welcoming place for the Angels. Kauffman Stadium in Kansas City, meantime, remains a beautiful ballpark on summer nights, particularly when the stadium's famed waterfalls are running throughout every game at the Kauffman Stadium. We'll help you acquire the Angels VS Royals tickets you desire, no matter which stadium you pick. We'll get you the greatest deal on Angels VS Royals tickets, no matter when you want to attend the game.
ANGELS VS ROYALS TICKET PRICES AND GAME INFORMATION
HOW MUCH ARE LOS ANGELES ANGELS OF ANAHEIM VS KANSAS CITY ROYALS GAME TICKETS?
The Angels VS Royals game tickets start at $6.00. For $3782.00, you may get the most expensive Los Angeles Angels VS Kansas City Royals tickets. Visit our website to learn about VIP seating and other premium ticket options. Around $114.00 is the average price for one ticket to the ballgame.
HOW TO BUY CHEAP ANGELS VS ROYALS TICKETS?
The quest for cheap Angels VS Royals tickets has come to an end. For the most up-to-date information on the games between these two long-standing adversaries, visit our website. The Angels play in Kauffman Stadium, so even if you prefer to attend a Royals game, you may still be able to get reasonably priced tickets.
WHERE DO THE ANGELS VS ROYALS PLAY?
Attending an Angels VS Royals game is exciting no matter where it takes place since both clubs play in stadiums geared toward providing a positive fan experience. The Kansas City Royals play their home games at Kauffman Stadium, while the Los Angeles Angels play their home games at Angel Stadium in Anaheim.
WHEN DO THE ANGELS VS ROYALS PLAY AGAINST EACH OTHER THIS SEASON?
Fans should expect a lot of action between the Angels and the Royals this season. All regular season and playoff games between the Royals and Angeles may be found here.

Premium Seating offers a 100% Money-Back Guarantee on every ticket we sell.
We guarantee that your tickets will be authentic, valid for entry, and will arrive on time for your event - or your money back.
We strive to offer the best selection of upper, lower, and floor seating for your upcoming event. Know your getting a great deal on your next order!