100% guarantee that your tickets are authentic, the seats you ordered & arrive in time!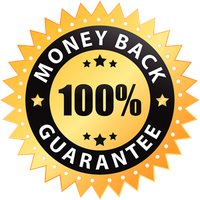 Angels Vs Orioles Tickets
Affordable Angels Vs Orioles Tickets are on sale now and all are 100% guaranteed.
ANGELS VS ORIOLES TICKETS
When you get Angels VS Orioles tickets from our website, you can make a home run for the entire family. The gorgeous city of Orange County, California, is ready to host a thrilling MLB game. This is a once-in-a-lifetime opportunity for baseball fans. The Los Angeles Angels of Anaheim (AL West) will hope to keep the Baltimore Orioles (Al East) at bay when they take on the Orioles on Sunday. A loud and enthusiastic home crowd is expected at Angel Stadium. Keep an eye out for this fascinating game. Get your Angels VS Orioles tickets as soon as you can!
This is a wonderful opportunity to see some of the best baseball players in the game today! The Los Angeles Angels of Anaheim have several exceptional players on their roster, including Aaron Loup, Oliver Ortega, Patrick Sandoval, and Shohei Ohtani, amongst others. Joey Krehbiel, Dean Kremer, Cionel Pérez, and Dillon Tate all started for the Baltimore Orioles at the beginning of the season, giving them a formidable starting lineup. For the best MLB teams, get your Angels VS Orioles tickets now!
If you're looking for a high-octane experience at the Stadium, get Angels VS Orioles tickets and prepare for an exciting game. One of the most anticipated sporting events of the year is just around the corner. Angel Stadium is notorious for attracting record-breaking crowds, so the atmosphere inside the Stadium will be electric. In reality, the Stadium has a history of drawing crowds above three million people for 11 consecutive years. Don't miss the opportunity to be a part of such a vibrant community. Purchase your Angels VS Orioles tickets from us right now.
ANGELS VS ORIOLES TICKET PRICES AND GAME INFORMATION
HOW MUCH ARE LOS ANGELES ANGELS OF ANAHEIM VS BALTIMORE ORIOLES GAME TICKETS?
Angels VS Orioles game tickets, beginning at $27.00 for upper-level and outfield seats, are available for purchase. Baltimore Orioles tickets against the Los Angeles Angels may cost as much as $315.00. The best seats and most expensive tickets are available on our website. For a single ticket, you can expect to pay around $83.00.
HOW TO BUY CHEAP ANGELS VS ORIOLES TICKETS?
Even if you're on a budget, we've got you covered with cheap Angels VS Orioles tickets. Prepare yourself for a thrilling game between two of the most powerful MLB organizations and mega-rivals by checking out our website and finding the best date and the greatest seats!
WHERE DO THE ANGELS VS ORIOLES PLAY?
Both the Orioles and the Angels are known for their fan-friendly stadiums, so those who want to watch a game should be delighted no matter where it takes place. Both the Orioles and the Angels play home games in Baltimore, Maryland, while the home games for each team are held at the Angel Stadium of Anaheim in Anaheim, California.
WHEN DO THE ANGELS VS ORIOLES PLAY AGAINST EACH OTHER THIS SEASON?
Season-long rivalries between the Los Angeles Angels of Anaheim and Baltimore Orioles will be on display for fans. All regular and playoff Orioles-Angels games can be found in the above event listings. All Orioles games are listed on the Baltimore Orioles tickets page.

Premium Seating offers a 100% Money-Back Guarantee on every ticket we sell.
We guarantee that your tickets will be authentic, valid for entry, and will arrive on time for your event - or your money back.
We strive to offer the best selection of upper, lower, and floor seating for your upcoming event. Know your getting a great deal on your next order!