100% guarantee that your tickets are authentic, the seats you ordered & arrive in time!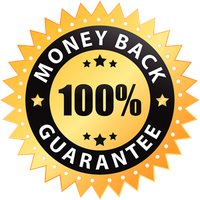 Angels Vs Giants Tickets
Affordable Angels Vs Giants Tickets are on sale now and all are 100% guaranteed.
ANGELS VS GIANTS TICKETS
Baseball season is about to begin, and the
Los Angeles Angels
are ready to battle it out on the field with the San Francisco Giants! Are you ready for the biggest game of the season? We Are! You can now get your Angels vs Giants tickets on our website!
Both teams compete within
Major League Baseball (MLB)
; the Los Angeles Angels are a part of the West Division of the American League (AL), while the
San Francisco Giants
are a part of the West Division of the National League (NL). Fans look forward to seeing these two teams play against each other each year; their games are covered in the world of baseball. The game is filled with buzzing energy and excitement; you get to take in the experience with fans such as yourself. Do not miss out on your chance to have an amazing time – get your Angels vs Giants tickets today!

The thing that makes the game so exciting is the rivalry between the two teams. Fans wait all year to see Anthony Rendon of the Angels play against Carlos Rodón of the Giants – their rivalry is electric and makes the game all the more fun to watch! You can't experience these things watching the game at home – make sure to get your Angels vs Giants tickets today!

Angels vs Giants tickets only go on sale once a year, so make sure to avail this opportunity before it's gone! Our website is selling Angels vs Giants tickets for all their game dates, so fans have multiple opportunities to see them play!

ANGELS VS GIANTS TICKET PRICES AND GAME INFORMATION

HOW MUCH ARE LOS ANGELES ANGELS VS SAN FRANCISCO GIANTS GAME TICKETS?
The price for Angels vs Giants game tickets is $52, while the lowest price is $21. When buying tickets, it is important to keep the factors influencing the price in mind. They include game location, game day (weekend or weekday), and seat selection. The end price you pay will depend on your choices within these categories. No matter your choices, we promise to give you the best price available.

HOW TO BUY CHEAP ANGELS VS GIANTS TICKETS?
You can buy cheap Angels vs Giants tickets on our website. Although we guarantee to give you the best and lowest price, there are some things you can do to make sure you are getting the best value for your money: Attend a game at a less popular venue, attend a game on a weekday, and select a seat further away from the field. We can assure you that you will have a great time no matter what!

WHERE DO THE ANGELS VS GIANTS PLAY?
The Angels' home stadium is
Angel Stadium in Anaheim
, California, while the Giants play at
Oracle Park
in San Francisco, California. You should be excited about the game no matter what venue you attend – both are iconic in the baseball world and focus on the fan experience.

WHEN DO THE ANGELS VS GIANTS PLAY AGAINST EACH OTHER THIS SEASON?
The Los Angeles Angels and San Francisco Giants play against each other multiple times throughout the season. Our website is immediately updated when new dates are announced. You can visit our Los Angeles Angels tickets page or our San Francisco Giants tickets page to get information on all the exact dates.

Premium Seating offers a 100% Money-Back Guarantee on every ticket we sell.
We guarantee that your tickets will be authentic, valid for entry, and will arrive on time for your event - or your money back.
We strive to offer the best selection of upper, lower, and floor seating for your upcoming event. Know your getting a great deal on your next order!