100% guarantee that your tickets are authentic, the seats you ordered & arrive in time!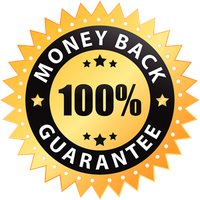 Angels Vs Athletics Tickets
Affordable Angels Vs Athletics Tickets are on sale now and all are 100% guaranteed.
ANGELS VS ATHLETICS TICKETS
Get your Angels VS Athletics tickets now so you can see your favorite MLB team compete for another World Series crown and championship! Two clubs in the same division generally don't need much to develop hostility toward one another. The Los Angeles Angels of Anaheim and Oakland Athletics have also experienced this in recent years. For a long time, the rivalry between the two teams from opposite ends of California was amicable, but recently, things have heated up. A wider selection of Angels VS Athletics tickets will be made available on our website as the start of the season approaches nearer. Order yours now!
The Athletics and the Angels have been AL West's competitors for much of the twenty-first century. At least many division championships have been won by one team over the other in the present century. Throughout the season, Angels VS Athletics tickets are quite reasonable. Just grab a few seats before they're all gone for Angels VS Athletics tickets.
Fans may see Los Angeles Angels of Anaheim's Raisel Iglesias, Michael Lorenzen, Noah Syndergaard, Kurt Suzuki, Matt Duffy and Shohei Ohtani in person. This season, fans of the Oakland Athletics can look forward to watching not just Paul Blackburn, Cole Irvin, and Zach Jackson, but also Sean Murphy, Nick Allen, and Stephen Vogt play for the team. We'll find you the best deals on Angels VS Athletics tickets.
ANGELS VS ATHLETICS TICKET PRICES AND GAME INFORMATION
HOW MUCH ARE LOS ANGELES ANGELS OF ANAHEIM VS OAKLAND ATHLETICS GAME TICKETS?
Prices for the Angels VS Athletics game tickets start as low as $8.00. For $4515.00, you can get the most expensive Los Angeles Angels VS Oakland Athletics tickets. Visit our website to learn about VIP seating and other premium ticket options. For a single baseball ticket, you can expect to pay around $158.00.
HOW TO BUY CHEAP ANGELS VS ATHLETICS TICKETS?
You've come to the correct site if you're looking for cheap Angels VS Athletics tickets. Here is the place to go if you're looking for information on upcoming games between these AL West foes.
WHERE DO THE ANGELS VS ATHLETICS PLAY?
No matter where the game takes place, fans hoping to see an Angels VS Athletics game should be in for a treat, as both clubs play in vibrant stadiums that put a premium on the fan experience. At RingCentral Coliseum in Oakland, CA, the Athletics play their home games; in Anaheim, CA, they play their home games.
WHEN DO THE ANGELS VS ATHLETICS PLAY AGAINST EACH OTHER THIS SEASON?
This season, Angels and Athletics fans can expect to see a lot of competition between the two teams. See the above event listings for all regular season and playoff games between Oakland and Los Angeles.
Oakland Athletics tickets are available on the team's website for all games. Visit our Los Angeles Angels tickets website's page for a comprehensive list of Angels games. If you're searching for something else to do in the region, check out our Oakland and Los Angeles sports events.

Premium Seating offers a 100% Money-Back Guarantee on every ticket we sell.
We guarantee that your tickets will be authentic, valid for entry, and will arrive on time for your event - or your money back.
We strive to offer the best selection of upper, lower, and floor seating for your upcoming event. Know your getting a great deal on your next order!