100% guarantee that your tickets are authentic, the seats you ordered & arrive in time!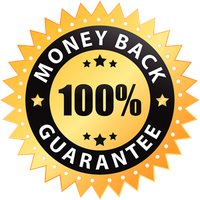 Alabama Vs Mississippi Tickets
Affordable Alabama Vs Mississippi tickets are on sale now! Alabama Vs Mississippi tickets are all authentic and 100% guaranteed.
ALABAMA VS MISSISSIPPI TICKETS
The NCAA football season is just around the corner, and now would be the best time to get Alabama vs Mississippi tickets for yourself and your family! We assure you that you will have the best time at the stadium!
The University of Alabama's football team, the Alabama Crimson Tide, represents the school in American football. The team participates in the SEC's Western Division and the NCAA's Football Bowl Subdivision. The team has proved to be one of the best in the NCAA football commission, and they have several games scheduled for the upcoming season as well! Go ahead and get the Alabama vs Mississippi tickets from our website now!
The University of Mississippi is represented by the football team, the Ole Miss Rebels. The NCAA's Football Bowl Subdivision and the SEC's Western Division both have the Rebels as opponents. You can now get the Alabama vs Mississippi tickets from our website if you wish to attend any upcoming live games.
The team players always hold their team's heads up high and pave their way to success. If you know football, you must also know how big of a deal the game players are! Players such as Jihaad Campbell from the Alabama Crimson Tide Football and Sam Williams from Ole Miss Rebels Football are some amazing examples of these! Don't miss these star players in action and get your hands on Alabama vs Mississippi tickets today!
Alabama vs Mississippi tickets are now available on our website in different variants, so go and get them now!
ALABAMA VS MISSISSIPPI TICKET PRICES AND GAME INFORMATION
HOW MUCH ARE ALABAMA CRIMSON TIDE FOOTBALL VS OLE MISS REBELS FOOTBALL GAME TICKETS?
On average, the cost of tickets for Alabama vs. Mississippi ranges from about $73 to $180. Because we constantly strive to be as helpful to our customers as possible, you can discover the greatest tickets on our website. The costs will undoubtedly vary depending on some variables, like the dates of the games, the types of seats you want, the facilities you want, and so forth. Purchase your Alabama vs Mississippi tickets right away before they sell out!
HOW TO BUY CHEAP ALABAMA VS MISSISSIPPI TICKETS?
We know that finding the ideal cheap Alabama vs Mississippi ticket may be challenging due to the sheer number of online websites. Because we have made inexpensive Alabama vs Mississippi tickets available on our website, we can assure you that keeping this promise won't be the least bit challenging for you. Get yours as soon as you can because they tend to sell out very quickly.
WHERE DO THE ALABAMA VS MISSISSIPPI PLAY?
Most of the time, Alabama and Mississippi play each other in their respective home arenas. They may play at Bryant-Denny Stadium or Vaught Hemingway Stadium during this NCAA football season. Get the tickets right away and prepare for one of the most entertaining football seasons!
WHEN DO THE ALABAMA VS MISSISSIPPI PLAY AGAINST EACH OTHER THIS SEASON?
Like every other NCAA football season, this one will feature multiple games between Alabama and Mississippi. For additional information on game dates, game schedules, and more, visit our website's Alabama vs Mississippi tickets page. You will definitely have the best time, so go and get the tickets now!

Premium Seating offers a 100% Money-Back Guarantee on every ticket we sell.
We guarantee that your tickets will be authentic, valid for entry, and will arrive on time for your event - or your money back.
We strive to offer the best selection of upper, lower, and floor seating for your upcoming event. Know your getting a great deal on your next order!