100% guarantee that your tickets are authentic, the seats you ordered & arrive in time!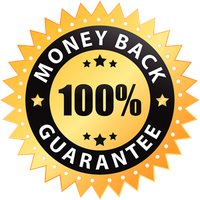 Alabama Vs Georgia Tickets
Affordable Alabama Vs Georgia tickets are on sale now! Alabama Vs Georgia tickets are all authentic and 100% guaranteed.
ALABAMA VS GEORGIA TICKETS
Football is a favorite sport for almost all of us, and when we talk about intercollegiate football, NCAA is what comes to mind before anything else! We don't know about you, but we are very excited about the upcoming season and all the games that are coming up! So, grab your Alabama vs Georgia tickets now from our website.
The football teams for the Universities of Georgia and Alabama are known as the Georgia Bulldogs Football and the Alabama Crimson Tide Football, respectively. Both clubs play in the NCAA's and SEC's Football Bowl Subdivision. Both the teams have several games scheduled against each other this season, so go ahead and get Alabama vs Georgia tickets from our website if you wish to go to one of their live games!
The atmosphere of the game arena is nothing other than surreal. You will see children enjoying their time by dancing, cheering for their teams, and just being themselves! You will also see so many mascots in the football arena. Several food stalls will also be there, and the entire experience will be worth it!
If you want to say hi to your favorite football players, you can do that! Famous players such as Jeremiah Alexander from the Alabama Crimson Tide Football and Devonte Wyatt from the Georgia Bulldogs Football will also be there! So go and get the Alabama vs Georgia tickets from our website now and get a chance to meet your favorite players!
Are you worried you won't get specific Alabama vs Georgia tickets you desire to enjoy to the fullest? Do not worry because different types of Alabama vs Georgia tickets are also available on our website! So get them now!
ALABAMA VS GEORGIA TICKET PRICES AND GAME INFORMATION
HOW MUCH ARE ALABAMA CRIMSON TIDE FOOTBALL VS GEORGIA BULLDOGS FOOTBALL GAME TICKETS?
The starting price for Alabama vs Georgia game tickets is approximately $181, while the average cost is around $564. Prices are usually determined by various factors, like the game arena where the teams are playing, the time you purchase your tickets, and so on. If you want access at the best possible price, you should do it through our website! So go ahead and get your hands on them as soon as possible!
HOW TO BUY CHEAP ALABAMA VS GEORGIA TICKETS?
Are you looking for Alabama vs Georgia tickets at a low price? Are you looking for a method to attend one of the upcoming Alabama vs Georgia football games without breaking the bank? If that's the case, we have some fascinating news for you! Cheap Alabama vs Georgia tickets are now available on our website for a low price! Get yours as soon as possible because inexpensive tickets tend to sell quickly.
WHERE DO THE ALABAMA VS GEORGIA PLAY?
The games between Alabama and Georgia will occur at Bryant-Denny Stadium or Sanford Stadium. The teams usually only play in their venues; no matter where they play, they always make the games extremely enjoyable! So, order Alabama vs Georgia tickets from our site and attend one of their games this season!
WHEN DO THE ALABAMA VS GEORGIA PLAY AGAINST EACH OTHER THIS SEASON?
This game season, Alabama vs Georgia will face off against each other, as they do every NCAA Football season. If you want to know more, all the game dates and schedules information may be found on our website's Alabama vs Georgia games page.

Premium Seating offers a 100% Money-Back Guarantee on every ticket we sell.
We guarantee that your tickets will be authentic, valid for entry, and will arrive on time for your event - or your money back.
We strive to offer the best selection of upper, lower, and floor seating for your upcoming event. Know your getting a great deal on your next order!