100% guarantee that your tickets are authentic, the seats you ordered & arrive in time!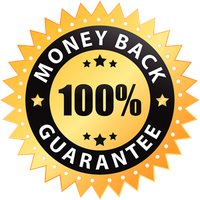 49ers Vs Rams Tickets
Affordable 49ers Vs Rams tickets are on sale now! 49ers Vs Rams tickets are all authentic and 100% guaranteed.
49ERS VS RAMS TICKETS
Watching NFL games on TV is not fun. You cannot see the players clearly, and sometimes the transmissions get delayed. A San Francisco 49Ers VS Los Angeles Rams game is something you cannot miss for anything as both teams are in full swing trying to goal and defense. So, get your 49Ers VS Rams tickets to avoid missing out on the perfect live game.
The San Francisco 49Ers from Levi's Stadium is a professional football team based in San Francisco Bay region. This team is affiliated with National Football Conference West Division and competes in NFL with other teams. You can enjoy their 49Ers VS Rams game by buying the 49Ers VS Rams tickets.
The Los Angeles Rams is a pro football team from the Los Angeles metropolitan region. This team is affiliated with the West Division of the National Football Conference and plays in the National Football League (NFL). You can watch them play against 49Ers by getting the 49Ers VS Rams tickets.
By buying the 49Ers VS Rams tickets, you will be seeing Brandon Aiyuk, Kevin Atkins, Aaron Banks, and others from 49Ers play against Terrell Burgess, Blake Countess, Brian Allen, and others from the Rams.
Do not wait anymore! Get a hold of the 49Ers VS Rams tickets, and enjoy the live football game.
49ERS VS RAMS TICKET PRICES AND GAME INFORMATION
HOW MUCH ARE SAN FRANCISCO 49ERS VS LOS ANGELES RAMS GAME TICKETS?
The teams play at multiple locations, and their ticket price varies according to the location they are playing at. The prices for the 49Ers and Rams games vary highly in the secondary market. This variation is a few factors, including services the tickets might come with, game day and hour, sitting arrangements, the popularity of the game and players, and others. The 49Ers VS Rams games tickets can be as low as $31 with an average of $84.
HOW TO BUY CHEAP 49ERS VS RAMS TICKETS?
Cheap tickets are usually not readily available, and you need to find them after searching different websites and pages. If you are a fan of San Francisco 49Ers or a Los Angeles Rams and want to get the cheap 49Ers VS Rams tickets, we are here to help. We offer cheap tickets compared to the market so that the fans can enjoy the games and support their favorite teams without thinking about the cost.
WHERE DO THE 49ERS VS RAMS PLAY?
Whether you want to be the part of the crowd at the home ground; Levi's Stadium of the San Francisco 49Ers or want to cheer on the Los Angeles Rams at their home ground SoFi Stadium, our website is where you can find all the tickets for the 49Ers VS Rams games.
WHEN DO THE 49ERS VS RAMS PLAY AGAINST EACH OTHER THIS SEASON?
The 49Ers and Rams play against each other a few times during this season. To look up their postseason, preseason, and regular team-ups between the Rams and 49Ers, browse the event listings above. To get details on all the 49Ers games, visit the San Francisco 49Ers tickets pages and for Rams games, visit the Los Angeles Rams page.

Premium Seating offers a 100% Money-Back Guarantee on every ticket we sell.
We guarantee that your tickets will be authentic, valid for entry, and will arrive on time for your event - or your money back.
We strive to offer the best selection of upper, lower, and floor seating for your upcoming event. Know your getting a great deal on your next order!