100% guarantee that your tickets are authentic, the seats you ordered & arrive in time!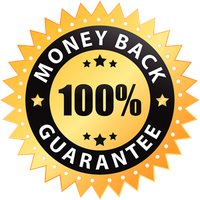 49ers Vs Titans Tickets
Affordable 49ers Vs Titans tickets are on sale now! 49ers Vs Titans tickets are all authentic and 100% guaranteed.
49ERS VS TITANS TICKETS
You will see San Francisco 49Ers going against Tennessee Titans in an exciting NFL team-up. Both teams have amazing players that bring a load of competition and anticipation for their fans. So, if you are one of the members of their energetic fan base, you need to get their 49Ers VS Titans tickets to watch them play against each other live.
The San Francisco 49Ers is based in San Francisco Bay region and is a pro football team; this team plays in National Football League and is affiliated with West Division National Football Conference. If you want to experience the excitement in their upcoming games, you can buy the 49Ers VS Titans tickets sourced through us.
The Tennessee Titans are from Nashville, Tennessee, playing at Nissan Stadium. This team is an AFC member in the South Division and competes in National Football League (NFL). By getting their 49Ers VS Titans tickets, you can watch the players play live with a clear view and without any delay.
You will see Ola Adeniyi, Tre Avery, Randy Bullock, Denico Autry, and more players from Titans competing against Samson Ebukam, Jimmy Garoppolo, Jeremiah Gemmel, Ross Dwelley, and more from the 49Ers by buying 49Ers VS Titans tickets.
These football games are thrilling and keep the fans at the edge of their seat, and if you are one of the supporters, get the 49Ers VS Titans tickets now and experience it all.
49ERS VS TITANS TICKET PRICES AND GAME INFORMATION
HOW MUCH ARE SAN FRANCISCO 49ERS VS TENNESSEE TITANS GAME TICKETS?
Tickets for the 49Ers VS Titans game start at $37 and average about $84. You can get these 49Ers VS Titans game tickets via our website. Still, the costs vary depending on availability, seat position, playing teams, game popularity, the athletic facility where the team is playing, weekday or weekend, the hour of the game, and many other secondary market considerations. Tickets may become more expensive if the games are held on a holiday or are in high demand.
HOW TO BUY CHEAP 49ERS VS TITANS TICKETS?
Fans have never had it easy to purchase cheap 49Ers VS Titans tickets without any issues. But now, you can purchase them from our website and enjoy the visual delight that this game provides. The 49Ers and Titans are sure to bring the excitement to the field as they go head to head in the game for their fans to cheer them with all of their might since they have great football tricks and are the top players globally.
WHERE DO THE 49ERS VS TITANS PLAY?
If you want to be a part of the eager audience cheering and supporting the 49Ers, you can watch their games at Levi's Stadium. Still, if you are on the opposing side and want to be a supporting member of the Titans' energetic crowd, you can watch their games at Nissan Stadium.
WHEN DO THE 49ERS VS TITANS PLAY AGAINST EACH OTHER THIS SEASON?
This season, the 49ers and Titans will encounter a couple of times in a heated football game. The lists, postseason and regular schedules, and other information are available. For 49Ers games details, visit their San Francisco 49Ers page, and for Titans games, details, and listings, visit their Tennessee Titans page.

Premium Seating offers a 100% Money-Back Guarantee on every ticket we sell.
We guarantee that your tickets will be authentic, valid for entry, and will arrive on time for your event - or your money back.
We strive to offer the best selection of upper, lower, and floor seating for your upcoming event. Know your getting a great deal on your next order!